Charles Septimus Clarke / Mary Ann Wyatt
A short history of the lives of my great-great grandparents Charles Septimus Clarke and Mary Anne Wyatt.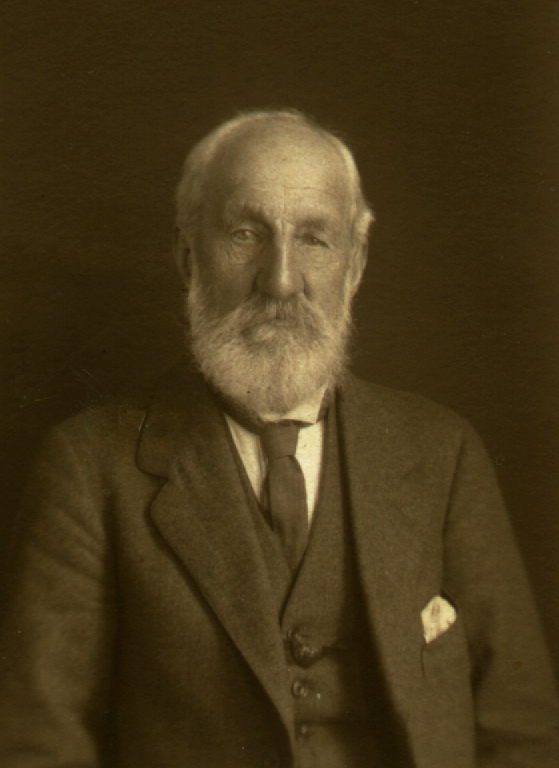 For much more information about Charles Septimus Clarke, his history, life and times see It was a very fine day.
Charles Septimus Clarke was the 12th and youngest child of John and Sarah Clarke, born in 1843 at New Parks, a large country estate on the outskirts of Leicester. When he was a year old the estate was sold and his family moved to central Leicester. Two years later his parents died of cholera, after which he lived with his older siblings and was schooled in Leicester and then in France. At the age of seventeen he spent several years as a farm cadet before deciding to emigrate to New Zealand. He made the journey in 1863 on "The Queen of Beauty", travelling cabin class. During this journey he befriended the Wyatts, a respectable working class family travelling in steerage. The family comprised John Wyatt and his wife Mary (nee Morton), their eldest son John with his wife and young son, as well as two teenage sons and sixteen year old daughter Mary Anne Wyatt.
When they arrived in New Zealand Charles Clarke and John Wyatt purchased neighbouring sections in the village of Leigh. They chose land thickly covered in trees, which they could use for building, fencing and firewood. They found that clearing and taming the bush was hard going, so in 1866 Charles Clarke purchased already cleared land on the outskirts of Leigh, where he contracted a local builder to build him a three gabled house that would become a hub of community life for many years, housing the agricultural show, committee meetings and the district library.
On the completion of the house he married Mary Anne Wyatt. They raised a family of five children in the house but then moved to Auckland in 1881, perhaps to provide a better education for their children. Two more children were born in Auckland, but one died at only eight months old and several months later Mary Anne also died. Soon after, the family moved back to the Omaha district where they remained for the next 37 years. The youngest  son Willie eventually took over the running of the farm and orchards, but it was hard work and they could never make a satisfactory living from the land. When Willie and his family decided to move to Auckland Charles Clarke retired to his daughter Jane's house in nearby Whangateau, where he lived until his death in 1929. He is buried in the Leigh cemetery.