Angus Matheson / Jessie Matheson
A short history of the lives of my great-great-grandparents Angus and Jessie Matheson.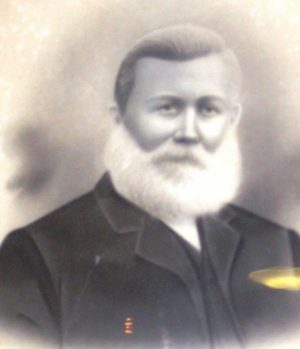 Angus Matheson was born in 1825 in Lochalsh, in the highlands of Scotland. As a small child he emigrated with his family to Nova Scotia to join the Cape Breton community founded by Calvinist minister Revd  Norman McLeod. Along with his brother Duncan he become a boat builder and seafarer and married his first cousin Jessie Matheson who was born in Nova Scotia in about 1834.
In 1857 the brothers set forth in the Brigantine Spray, a vessel they co-owned, with a group of 100 extended family and neighbours, bound for New Zealand, again following Revd  Norman McLeod's lead. The passengers included Jessie Matheson and her infant daughter (a second child being born enroute) and Angus and Duncan's widowed mother, Isabella Matheson (nee Cameron).
In New Zealand they chose to settle in the Omaha district in what came to be called Matheson's Bay, just south of Leigh. Here they continued ship building, combined with sojourns at sea as masters of various vessels sailing around the New Zealand coast and to the Pacific Islands. Angus and Jessie had a total of 11 children. Angus Matheson was well regarded in the district as a highly educated man and a great reader. He died at his residence in 1887, aged 61. His wife died in 1900, aged 66. They are buried in the Leigh cemetery.