Victor Smith / Alma Torkington
A short history of the lives of Victor and Alma Smith, my grandparents.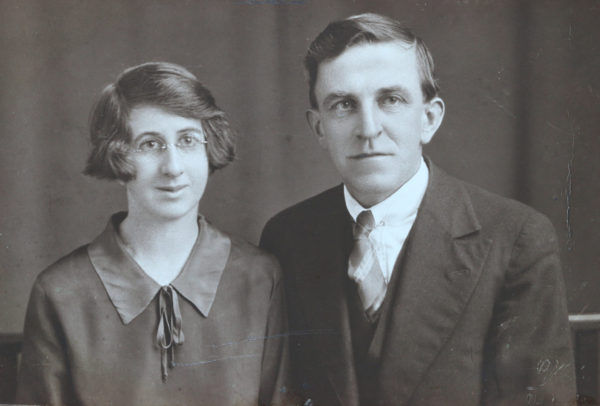 Vic Smith was born at Ti Point in 1887, the first European child to have been born there. He attended the Big Omaha and Ti Point schools and spent his childhood years free to roam the grassy hills of the area before his family moved to Ponsonby in 1898. As an adult he was employed as a gas meter inspector. Aged 29 he enlisted to serve in World War One, and in 1917 embarked to serve on the Western Front. After only a few days in the trenches near Ypres he was injured by a stray shell fragment that was embedded in his chest. He was shipped back to England for treatment, and never recovered enough strength to be put back into active service. He was discharged from duty during 1918.
Alma Torkington was born in 1900 in Warkworth. She grew up on her parents' farm on Ti Point, attending the Ti Point school. She qualified as a school teacher, and taught at Papakura for a time. In 1923 she married Norman Roderick Smith who was Victor's brother and had also served in World War One. After their marriage Alma and Norman taught together at Huntly, south of Auckland. Just over a year later Norman died from peritonitis after falling ill with appendicitis. Two years later, in 1926, Alma married her brother-in-law Victor Smith.
They purchased a section in a new subdivision in Westmere and Vic's father John Smith helped to build a house there. They had four children, all boys. Their second youngest son Ivan died in a car crash in 1960, aged 24.
Alma died in 1971, and Victor in 1976. They are buried at Waikumete Cemetery.